Finally!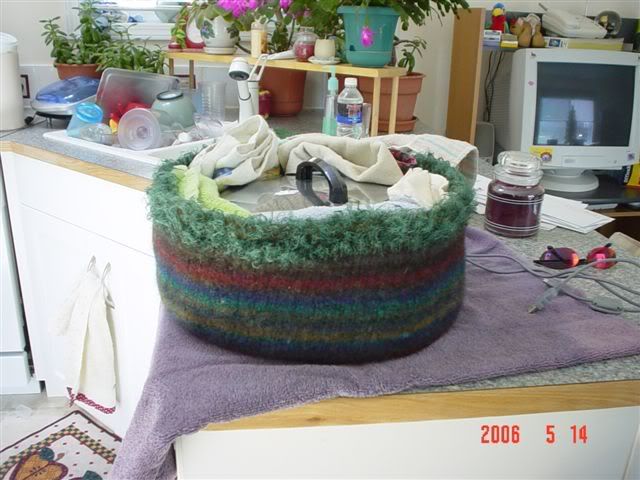 I think that I over-stretched my Kitty Pi when I first washed and blocked it, which resulted in a horribly floppy Pi. But, I rewashed it... and re-blocked it, and it should be dry this afternoon :) So hopefully I'll have some photos to add of the kitties using the new and improved Pi. But for now, here is the newly blocking Pi.
Please excuse the messy kitchen in the background!
Now... what's next??