Hugs and keeshes to all the kitties...
...from my handsome boys Nix & Nero. You wouldn't think it, but these guys are brothers, littermates. Nero is the slinkly black cat, and Nix is the sultry seal point. They are wonderful companions, and they fully approve of knitting as a new hobby in the house... mostly because they only like to play with the yarn I am working with and finished projects for other people.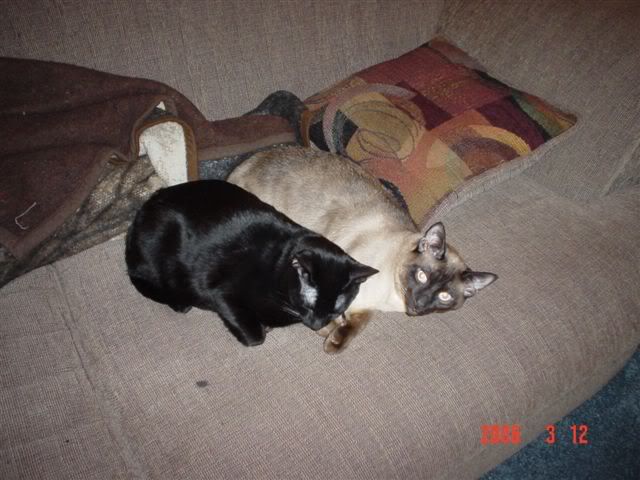 Anyway... thanks for letting me join, I'm really looking forward to getting to know you all!