Knitting right along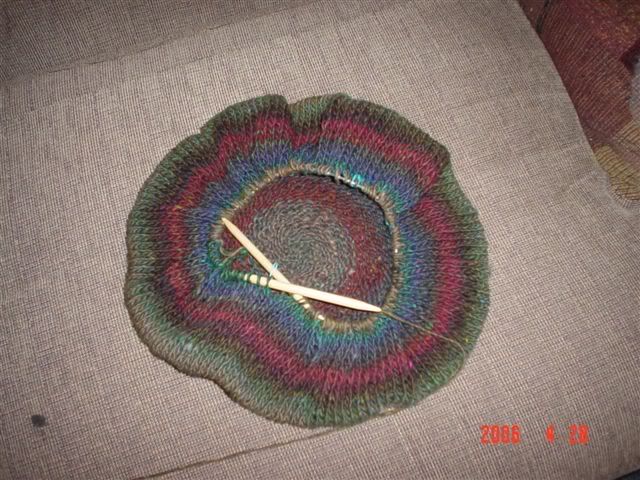 I suppose I'm about halfway done now... sure am loving the colors of this yarn! The cats have supervised most of the project. Nero constantly checks my yarn tension... he doesn't want me to knit too tightly. Nix is the Quality Control Inspector for my needles...
Just finished one ball of yarn, so I'm working on the 2nd... definitely want to make sure I get it big enough for both cats to use. They always sleep right on top of each other, so if it's only big enough for one, I might as well give it away... they won't use it!
Still debating on the fringe... which color? What type?? Too many choices!!! Anyway... I hope to have it finished this weekend so I can felt it.