Half-Baked Pi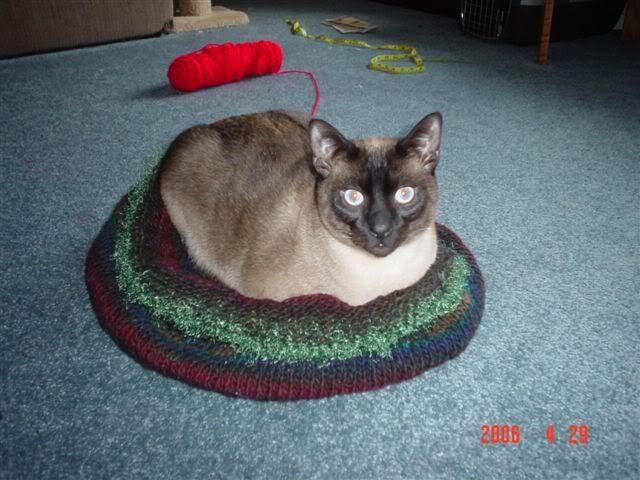 Well, I finally finished on Saturday... and the really good news is that I used up everything but about 10 yards of the Noro Kureyon (means nothing to add to my stash!).
Nix seems pretty happy with the "un-baked" pi... it looks pretty small in this picture, but the diameter of the bottom was about 32 inches. The fringe is Paton's Cha Cha in Reggae... I like the color of it. I did a i-cord bindoff, to give it an extra little edge.
I took it over to my sister-in-law's house to felt it... I have a front loader at home, and it makes me nervous to felt in it. But, I was a bit too cautious and pulled it out way too early. I let it dry, to see how it would come out, and it was horrible! Too floppy, too big.
Well, I wasn't about to drive back to town, so I chucked it in my own washer and prayed. It ended up perfect! It's thick, and it shrunk exactly as much as I wanted it to! It's drying now, but hopefully it will be "baked" in another day or so!